It is only possible to live in this modern era with the internet. Over 4.5 billion active users worldwide use the web for information exchange, sharing, and entertainment. In the electrifying realm where cyberspace and commerce intertwine, there exists a gateway to boundless opportunities: the captivating realm of Digital Marketing. It is a space where dreams are transformed into reality, passion, and perseverance give wings to visions, and every click can catalyze success. In this cosmic arena, creativity knows no bounds, and innovation becomes the guiding star that lights the way forward. Digital Marketing is all about connecting with audiences online through various platforms like social media, search engines, and more. It allows brands to tell their stories, engage with customers, and build lasting relationships.
What Is Digital Marketing?
Digital marketing promotes products and services via online technology and platforms. Marketing is the process by which you tell people about your company. 1990s-2000s technology revolutionized marketing strategies for brands. Digital platforms have become integral to marketing plans, with campaigns utilizing SEO, SEM, content marketing, influencer marketing, automation, data-driven marketing, e-commerce, social media, email direct marketing, display advertising, e-books, and optical disks. As an outcome, you may create a brand, give an excellent customer experience, attract new clients, and much more. If you've decided to look into digital marketing, ensure that you focus on the correct kinds of content. Consider your audience, product, goals, existing reach, and consumers' purchase cycle stages. Digital marketing also extends to non-Internet channels, distinguishing it from online marketing.
List of Top 8 Digital Marketing Agencies in Lahore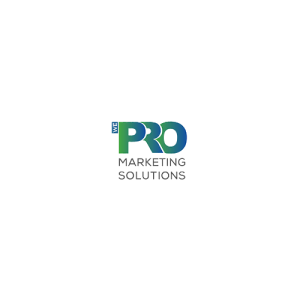 Pro Marketing Solutions is a rapidly expanding media agency in Lahore. They provide magnificent digital marketing services that are quick and efficient. Pro Marketing Solutions was founded to revolutionize how companies interact with their target markets, and it has already established a strong presence in the online market in Lahore. It is a media agency that has worked with well-known brands like Alhadi Travel and Dewans. They are pro for a reason.  Zee, who became tired of working a 9 to 5 job for many years, began the company ten years ago to assist businesses in becoming more competitive online by enhancing their exposure or brand awareness. Pro Marketing Solutions is known as "The best Digital Marketing Agency in Lahore" all over the World thanks to Zee's efforts. On several projects, including creating logos and business identity design, they have collaborated with businesses of all sizes. They will look at your business, identify your target market, and create a customized digital marketing plan to achieve your goals.
Services: Website Development, SEO Services, Social Media Marketing, Creative Graphic Design, Advertising, and Content Writing.
Founded: It was founded in 2013.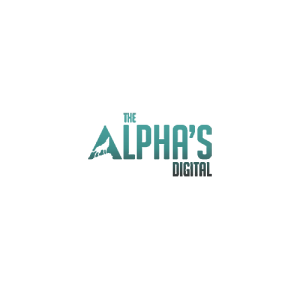 Alpha's Digital specializes in digital marketing solutions, including branding, website development, and online advertising. Alpha's Digital and Marketing Company propels businesses to unprecedented heights through innovative digital strategies and data-driven marketing campaigns. Their approach is anchored in deeply understanding each client's unique needs, ensuring that every aspect of the brand's story is skillfully crafted and communicated to captivate the target audience. They assist their customers in providing better products and services by providing unique solutions to problems they encounter in their various businesses. That can be accomplished by offering timely recommendations and the appropriate sets of tools that enable their clients to properly gauge the market and handle the needs of their customers. Our approach is systematic as well as collaborative.
Services: Social Media Marketing, SEO, App Development, Graphic Designs, Social Media Management, Hashtags, and Paid Ads.
Founded: In 2020, it was founded.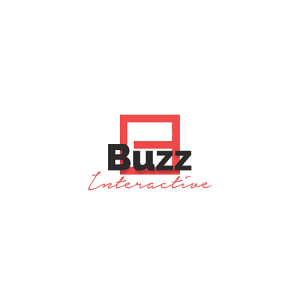 Buzz Interactive is a marketing company that has worked with famous brands like McDonald's and P&G. Buzz Interactive understands that each brand has a unique story to tell, and they skillfully craft compelling narratives that resonate with target audiences, driving engagement and conversion. Buzz Interactive is a full-service digital marketing agency with experts in transforming ideas into reality. From crafting captivating websites and mesmerizing social media campaigns to harnessing the power of SEO and data analytics, Buzz Interactive navigates the ever-evolving cosmos of digital marketing with finesse. With the best talent in every digital channel, they are confident in delivering results. As they continue to explore new horizons and embrace cutting-edge technologies, Buzz Interactive remains a shining star, guiding businesses through the vast galaxy of possibilities that digital marketing offers.
Services: Website Development, software Development, Mobile App Development, Commerce Development, UI & UX Design, SEO Services, SEM Services, Social Media Marketing, Creative Graphic Design, Advertising, and Content Writing.
Founded: In 2015, it is founded.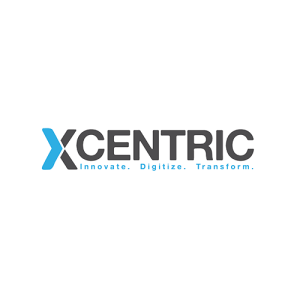 Modern IT company Xcentric is located in Lahore. It is a marketing company that has worked with famous brands like Gloria Jean's and Al-Fatah. With a team of innovative minds and tech-savvy experts, Xcentric Service propels businesses to unprecedented heights through innovative digital strategies and data-driven marketing campaigns. Their customer-centric approach and dedication to excellence set them apart as they strive to understand each client's vision and translate it into compelling marketing strategies. They also develop mobile apps that truly meet customer needs. Websites may appear similar, but not solely based on aesthetics. From creating visually stunning websites to harnessing the power of social media and search engine optimization, they navigate the ever-changing digital cosmos with finesse. As a top B2B E-Commerce Agency in Lahore, we use a customer-centric approach to empowering measurable and memorable website designs. 
Services: BPO Services, Web Development, App Development, Social Media Marketing, Creative Graphic Design, Advertising, and Content Writing or Blogs. 
Founded: In 2007, it was founded.
You can also read: Top 6 Digital Marketing Companies in Islamabad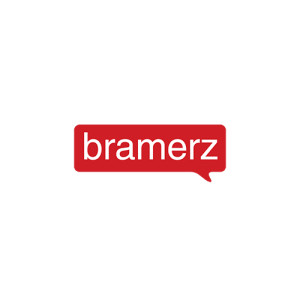 Bramerz Digital has grown as a notable digital agency in Pakistan since its establishment in 2006. They have a strong team of over 100 experts, and we have a wealth of experience managing a wide range of projects, products, and campaigns across many different scales and disciplines. The top digital creative agency in Pakistan is called Bramerz. Nestle, Unilever, Intel, Microsoft, Samsung, Coke, Tetra Pak, Line, Google, BAT, Uber, Careem, Huawei, Ali Baba, BMW, Metro, HKB, ACPL, and Dell are just a few of the top global brands that Bramerz has worked for. Bramerz Digital recognizes and values the ever-changing nature of the digital landscape. They work with brands to transform the expectations of their clients into extraordinary digital experiences.
Their expertise lies in the areas of Digital Strategy, Creative, Search Engine Optimization, Media, PR & Technology, and beyond their services wing, there is an in-house venture arm that focuses on cutting-edge solutions to fuel their product initiatives.
Services: Digital Marketing, Online Advertising, Social Media Management, Online Reputation Management, Websites, Mobile Sites, Web Applications, Mobile Applications, Creative Concepts, Brand Development, and E-commerce
Founded: In 2006, it was founded.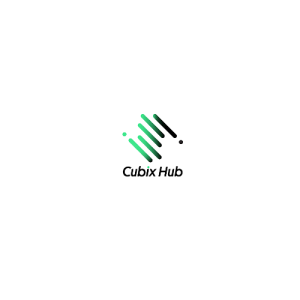 Cubix Hub is an All-In-One, Complete Digital Marketing and Software Development Company that aspires to empower Entrepreneurs, Startups, and Businesses through technology and innovation.
They are committed to delivering high-quality services that meet and exceed their client's expectations. They are a team of full-stack developers and designers with expertise in various technologies. Cubix Hub is a team of highly competent and creative experts passionate about using technology to accomplish outstanding results distinguishes it. They create customized plans targeted to each client's demands and objectives by remaining up-to-date with the most recent developments in the industry and applying cutting-edge technologies and techniques. They prioritize effective communication with the clients to ensure successful outcomes.
Services: Website Development, App Development, UI & UX Design, SEO Services, Social Media Marketing, Creative Graphic Design, Advertising, and Content Writing.
Founded: In 2008, it was founded.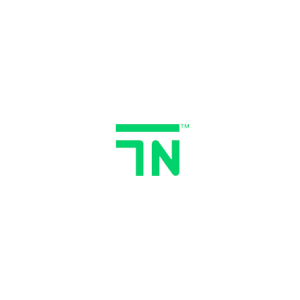 TechNerds, founded in 2020, focuses on innovative digital solutions. They convert current technology into platforms for aspirational enterprises' marketing. As a full-service digital agency, they offer various services, from Web and Mobile App Design & Development to Online Marketing Campaigns; TechNerds help brands and businesses increase visibility, engagement, and revenue.
TechNerds is a professional web design company with an award-winning design team that produces responsive and effective websites that reflect your brand, enhance conversion rates, and maximize revenue to help your business flourish. Their large workforce guarantees a unique world-class experience every time. They build professional relationships with their customers and welcome them into the TechNerds family. Their customer base includes agencies, freelancers, financial firms, legal teams, healthcare organizations, staffing solutions, and more.
Services: E-Commerce, Website Design and Development, Custom Software Development, SEO Services, Mobile App Development, Social Media Management, Creative Graphic Design, Advertising, Pay Per Check, Consulting Services and Content Writing.
Founded: In 2020, it was founded.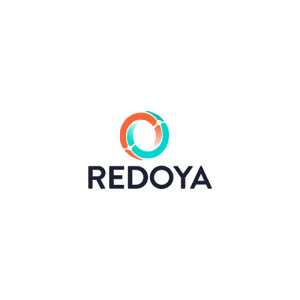 Redoya is a top-rated advertising agency in Lahore that specializes in digital marketing. They offer Dedicated IT Teams, Product Development, IT Consulting, and Business Consulting Services to clients all over the World. It is a marketing company that has worked with famous brands like Cryptominium and Bitblinx.
In Lahore, they are a well-known digital services agency. Their team has implemented hundreds of products across several sectors throughout the years. The business makes about 0.5 billion dollars in revenue annually. They have a couple of professionals that are experts in digital marketing services. They were privileged to collaborate with several businesses, and their team met the KPIs and goals set for them. They value themselves based on the outcomes and pleasure of their clients and believe in developing genuine, value-driven connections with them. The company wants to lead Lahore in digital marketing companies.
Services: Website Development, App Development, IT Consulting, Business Consulting, and Social Media Marketing, Content Writing.
Founded: In 2018, it was founded.
Bottom Line
Lahore's top eight trendy digital marketing companies have set new industry standards, pushed boundaries, and created a lasting impression on the businesses they represent. As the digital landscape evolves, these organizations will be prepared to guide brands to unprecedented achievement in the ever-expanding digital sphere. These eight great organizations have exhibited exceptional performance, innovation, and an enduring dedication to their consumers. Their ongoing efforts to remain ahead of the competition and adapt to shifting market conditions have cemented their status as essential actors in the city's commercial environment. With their success and impact, these enterprises not only contribute significantly to the Lahore economy but also serve as role models for aspiring entrepreneurs and corporations aiming for excellence in their businesses. So, to elevate your brand to greater heights in the digital marketing domain, look no further than these incredible agencies.