Advertising is the heart of any successful business. In recent years, Pakistan has been actively developing its presence in the field of digital marketing. All your hard work in sourcing, manufacturing, and preparing a product for sale can be wasted if you do not reach the right audience at the right time. This is where creative advertisements come into play. In this article we are going to explain Top 6 Leading Advertising Agencies in Pakistan, that will elevate your advertising game.
Many people now heavily use the internet, and this has led to the emergence of various marketing agencies in Pakistan that aim to promote their online businesses and attract clients. Digital marketing involves turning your business into a brand by advertising your products and capturing attention. If you are searching for the best marketing agencies in Pakistan, this article is for you. Just scroll down to discover the top 6 digital marketing companies in Pakistan. They will undoubtedly assist you in achieving the long-awaited objectives.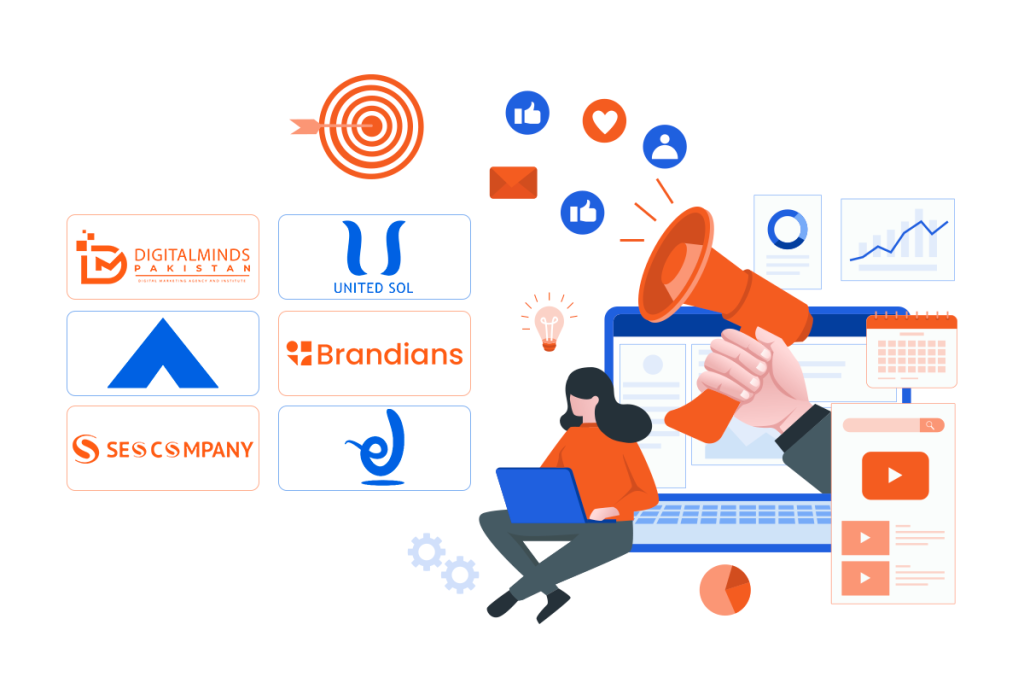 Top 6 Best Digital Marketing Agencies in Pakistan
Here is the list of the top 6 best digital marketing & advertising agencies in Pakistan in 2023:
Brandians
Artxpro
Digital Eggheads
Digital Minds
SEO.com.pk
United Sol
Digital Minds

Digital Minds is a collaborative initiative that gathers the best Pakistani digital marketing experts with international experience onto a single platform. This collaborative space is for everyone's benefit, as it brings together the brightest minds to share ideas and assure the success of their clients. They have a proven track record of helping businesses of all sizes to achieve their digital marketing goals. Digital Minds assists businesses in building an influential social media presence, creating engaging content, managing social media accounts, and operating targeted ad campaigns on platforms like Facebook, Instagram, Twitter, and LinkedIn.
Specialties
They offer a comprehensive range of digital marketing or advertising services which includes SEO Courses, SMM Courses, Google Ads Courses, SEO Services, Social Media Services, Digital Marketing Services, and PPC Management.
| Founded | Location | CEO |
| --- | --- | --- |
| 2007 | Karachi, Sindh, Pakistan | M Haris Ashraf |
Brandians

Brandians is dedicated to providing high-quality services at reasonable prices to help small and large businesses become brands through design, corporate identity, digital marketing, and branding. They work with hundreds of clients and provide valuable services to meet their needs. As stated in their design standards, following the creative brief is essential. Their objective is to establish your company/product as a brand in terms of design by providing distinctive patterns and styles to meet the needs of the client and to be the market leader in the design industry. Some of their notable clients include PepsiCo, Unilever, Procter & Gamble, Nestle, Honda, Samsung, L'Oréal and many other brands.
Specialties
Web Design, Web Development, Customer Support, Internet Marketing, Digital Marketing, Agency Branding, E-Commerce and Social Media Marketing.
| Founded | Location | CEO |
| --- | --- | --- |
| 2016 | Karachi, Sindh, Pakistan | Bakir Ali |
Digital Eggheads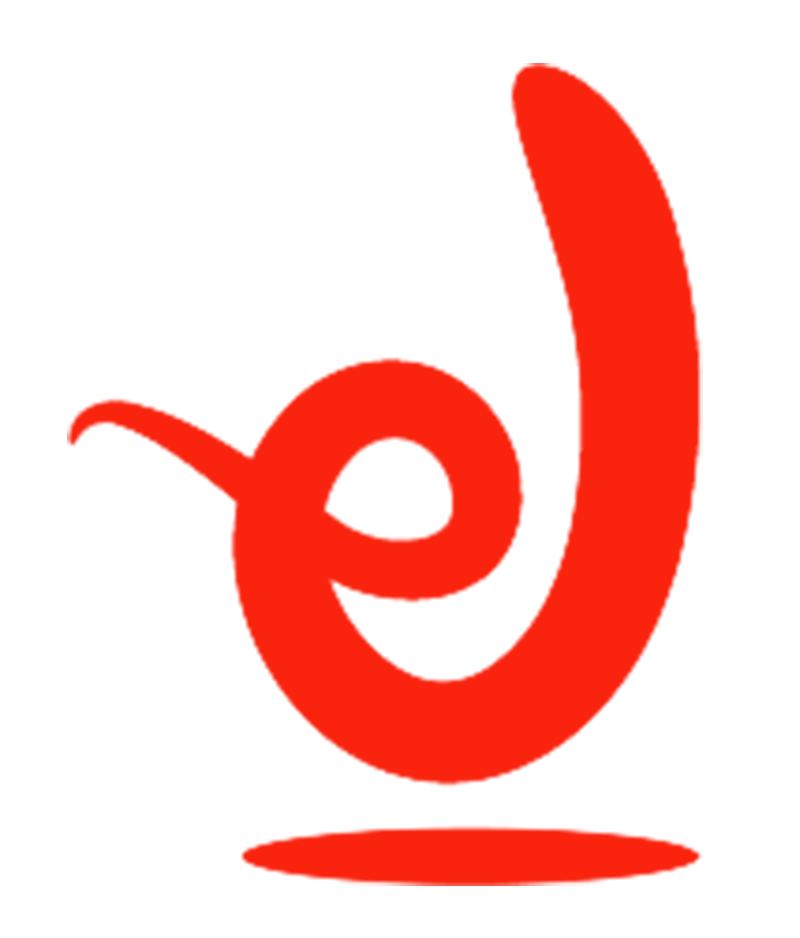 Digital Eggheads is a digital marketing agency that assists you in realizing your full growth potential by providing holistic solutions that suit your specific business demands and transforming revolutionary ideas into actionable success tactics. They have a staff of professionals who are enthusiastic about assisting businesses in flourishing online. They create digital experiences that combine exceptional design sense and tactics to assist ambitious and aspiring businesses to flourish. They have a deep understanding of the Pakistani market and lifestyle. Brands such as TCS, Servis, and Jafferjees are among its clients.
Specialities
Insatiable Curiosity, Copy Writing, Creativity, Digital Marketing Strategies, Audience Targeting, SEO Course, SEM Course, Social Media Marketing Course, Analysis and Research, Web Development, WordPress, Search Engine Marketing, and Lead Generation.
| Founded | Location | CEO |
| --- | --- | --- |
| 2014 | Karachi, Sindh, Pakistan | Hassan Habib |
Artxpro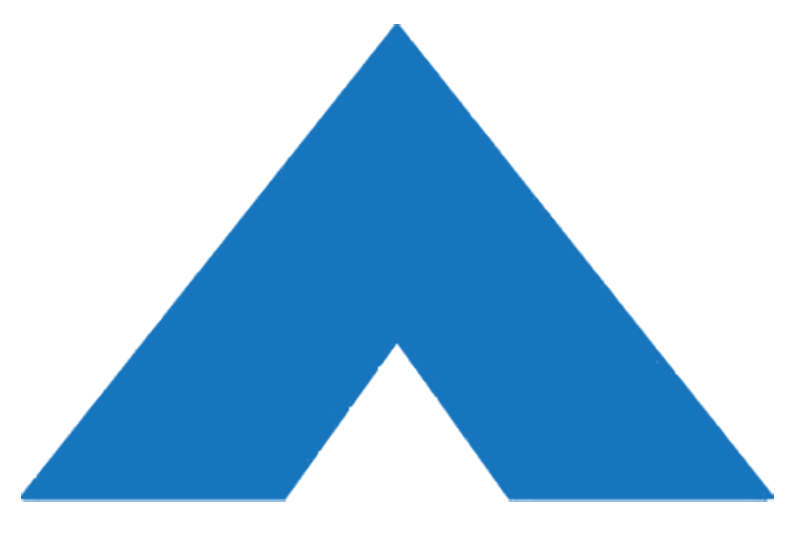 The company offer brand or business promotion and production services. Artxpro have created hundreds of promotional videos and multimedia campaigns to their client's satisfaction. They love their work and enjoy building commercial relationships. They are a small company with huge agency experience, so they create global video and multimedia campaigns. Their goal is to create a wonderful tale about your product that is easy to understand and emotionally resonates with the buyer. They have the expertise to develop original concepts and covertly lead to final productivity. They provided outstanding services to famous companies such as IBA Karachi, WWF, Forhans, Allied Group, and Suzuki through implementing efficient and modern marketing approaches.
Specialities
Promotion activity, corporate Video, Commercial Video, Website Design, Creative Design, website video, Digital Marketing and Web Video
| Founded | Location | CEO |
| --- | --- | --- |
| 2011 | Karachi, Sindh, Pakistan | Muhammad Arsalan |
SEO.com.pk

In Pakistan, when it comes to digital marketing experts, SEO.com.pk is a standout choice. It was founded by Rizwan Zahid, an SEO specialist with over 20 years of experience previously known as Elink Solutions. They have over ten years of experience in the field of Search Engine Optimization and Social Media Marketing. Their global reach has expanded to the United States, United Kingdom, Canada, and other countries. It's worth noting that the majority of their significant clients are non-resident Pakistani citizens who want them to look after their business affairs. It is a natural fact that you can trust them more readily than professionals from other countries. Their clients receive such high-quality SEO and Social Media Marketing Services from them that they don't need to look elsewhere.
Specialties
The owner's expertise ensures high-quality digital marketing services like Search Engine Optimization (SEO), PPC Management, SEO Friendly Web Design and development, Link Building, Content Writing, Local Business Listing Optimization, Social Media Management, Blogging, and Blog Management. The company also offers free tools to assist bloggers, store owners, and startups with their SEO management.
| Founded | Location | CEO |
| --- | --- | --- |
| 2004 | Lahore, Punjab, Pakistan | Rizwan Zahid |
You can also read: List of Top 6 SEO Tools to Boost Your Online Presence in Pakistan
United Sol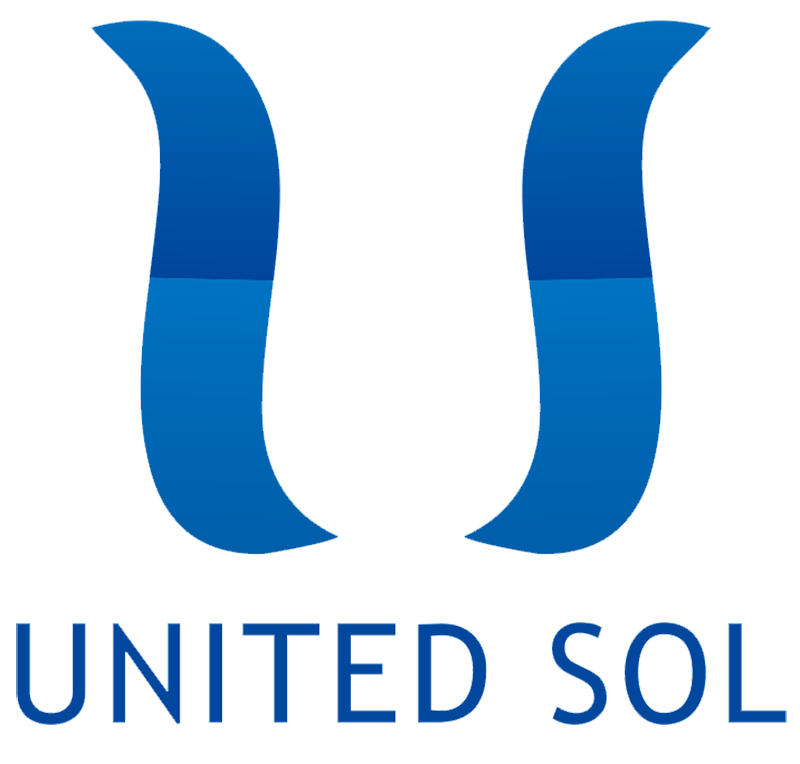 UnitedSol is a Premium Advertising and web Development Company. The company has a passionate team of Social Media Marketers, Web Developers, Creative Designers, Programmers, and Marketing professionals who know how to achieve the finest outcomes. Over the past 15 years, they have consistently exceeded client expectations in terms of return on investment. If you want success, give them a try. They will bring excellence to the table and enhance your creative ideas with their industry expertise. Their clients may include Shifa International Hospital, Tehzeeb Bakers, Ala Fashion Ware, Chilman Restaurants, Oxygen Shoes, Archive Tech, and others. They have sufficient knowledge in the advertising industry and know how to reach your target demographic.
Specialties
Social Media Marketing, Website Design, Web Development, Custom Web application, E-Commerce, Open-Source Customization, Database development, Mobile App Development, SEO, SMM, and Branding.
| Founded | Location | CEO |
| --- | --- | --- |
| 2005 | Islamabad, Pakistan | Zeeshan Khalid |
Bottom Line
In Pakistan, there are several digital marketing agencies that provide high-quality services to assist businesses to excel online. The agencies listed above are among the top agencies in the country and have a proven track record of success. Advertisements have the ability to communicate more than a commercial paper or proposal. It encourages the viewers to think about it and take action that's why companies prefer it the most for sales growth and satisfying revenue targets. The list of Social Media Marketing and advertising agencies in Pakistan in this article can help you plan and accomplish your business targets with impressive promotions and campaigns.