Search engine optimization (SEO) is changing as search engines continue to improve their capabilities. That is why you require the most recent study on the most effective SEO tools that impress both companies and SEO experts. In the world of SEO software, you just need the best options that are easy to use and come with useful features. But first, for those who are new to digital marketing and SEO, let's go through the key points.
What is SEO?
SEO, or Search Engine Optimization, boosts your website's search visibility. To outperform competitors on Google, create great content and optimize your site for Googlebot.
SEO has three main types: on-page, off-page, and technical.
On-page SEO improves your website with content, links, and keywords.
Off-page SEO focuses on backlinks and social engagement.
Technical SEO optimizes your site for search engines.
These strategies require continuous attention to align with search algorithms.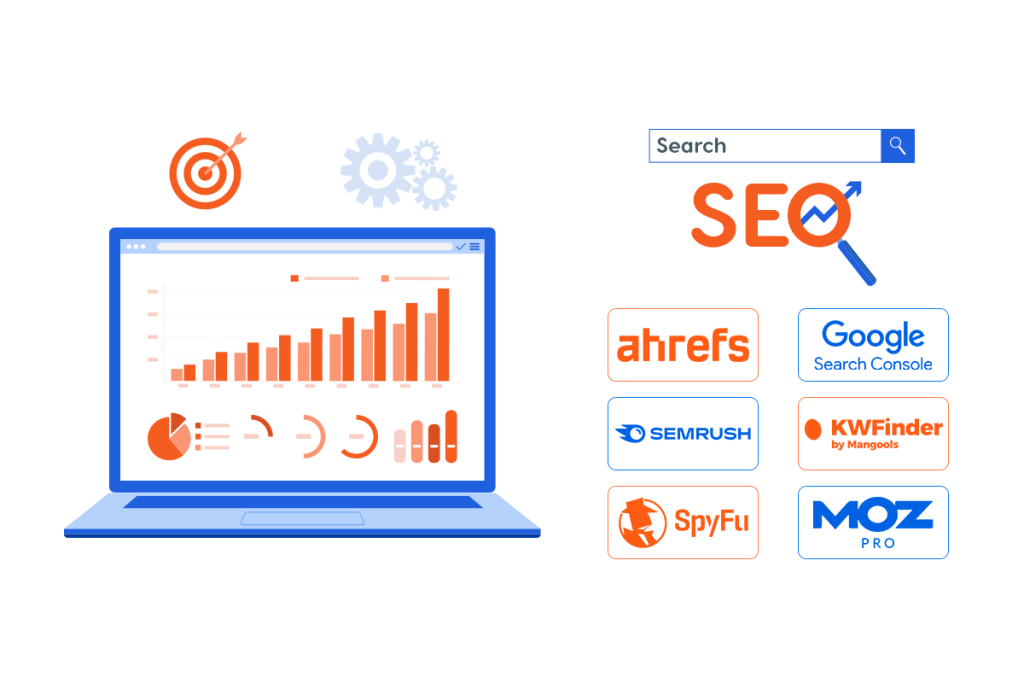 Why Should We Use SEO Tools?
SEO tools help in the optimization of your website for search engines. They provide useful information about how search engines work and what they seek when ranking web pages. With this knowledge, you can make changes to your website that will improve its ranking. Furthermore, SEO tools can assist you in tracking your progress and seeing the results of your efforts over time.
Best SEO (Search Engine Optimization) Tools
There are numerous SEO tools readily available but some are superior to others. Here are a few of the most prominent SEO tools to consider:
Ahrefs
Google Search Console
SEMRush
Ahrefs
| Founder | Pricing |
| --- | --- |
| Dmitry Gerasimenko | Paid subscription with four tiers, including Lite, Standard, Advanced, and Enterprise. There is also a free trial available. |

Ahrefs is a comprehensive SEO tool that gives useful statistics and insights. It has numerous capabilities, such as keyword research, competitor analysis, backlink analysis, and more. Ahrefs is an ideal tool for every serious website owner or SEO expert. Create an account and add your website to get started with Ahrefs. After that, you can begin using the numerous features that Ahrefs provides.
For example, you can use the keyword analysis tool to find keywords you should target. You may also utilize the competitor analysis tool to examine what your competitors are up to and create strategies to outperform them. Ahrefs is a premium service, but it offers a free trial so you may try it out before deciding whether or not to purchase its subscription.
List of Features Offered by Ahref
| | |
| --- | --- |
| Site Explorer | Analyze Website Backlinks, Organic Traffic & Keyword Rankings. |
| Site Audit | Identify technical SEO issues on your website. |
| Keywords Explorer | Find keywords with high search volume and low keyword difficulty. |
| Content Explorer | Discover popular content. |
| Rank Tracker | Monitor keyword rankings. |
| Other features | Ahrefs SEO Toolbar, Ahrefs Webmaster Tools and Ahrefs API. |
Google Search Console
| Supported browsers | Pricing |
| --- | --- |
| Chrome, Firefox, Edge, Safari | It is a free SEO tool offered by Google. There is no paid version of Google Search Console. |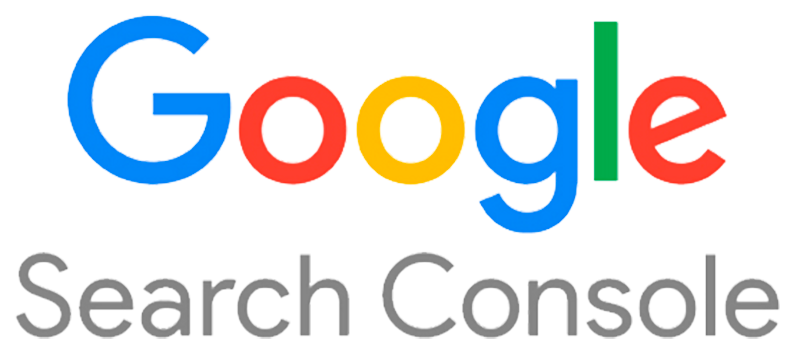 Google Search Console is a Google web tool that allows webmasters to look into indexing status, search queries, and crawling issues, and optimize website visibility. It is a free SEO tool that can help you enhance your website's exposure in Google search results. You may use this tool to observe how Google crawls and indexes your site, as well as gain insight into any potential issues that may be limiting its performance. In addition to SEO, Google Search Console may be utilized for website security by assisting you in identifying and correcting any malware or phishing issues that may exist on your site. To start with Google Search Console, create an account and add your website. Once you have done this, you can start using the various features that Google Search Console offers.
List of Features Offered by Google Search Console
Sitemap Management
Crawl Monitoring (Monitor Googlebot and crawl stats)
Issue Alerts for indexing and spam
Link Analysis
Robots.txt Control
Linking Page Lists (internal and external)
Problematic Link Detection
Preferred Domain for SERPs.
Structured Data Highlighting
Site Speed Reports
Page Experience Analysis (Core Web Vitals and HTTPS)
Penalty Notifications
API Access
Security Checks
Ownership Management
Merchant Listings & Snippets
SEMRush
Founders
Monthly subscriptions
Oleg Shchegolev & Dmitri Melnikov
Pro: $129.95,
Guru: $249.95
Business: $499.95

Semrush Holdings, Inc. is a US company that offers a SaaS (Software as a service) platform known as Semrush. It is another complete SEO tool that provides valuable data and insights. It has lots of features such as keyword research, competitor analysis, backlink analysis, and more. Its keyword research tool offers several data points on each phrase, such as search volume, search intent, keyword difficulty, and cost per click (CPC). The platform also collects data regarding online keywords gathered from Google and Bing search engines. It is a must-have tool for every serious website owner or SEO expert.
Create an account and add your website to get started with SEMRush. After that, you can start using the many services that SEMrush provides. SEMrush is used by over 7 million people worldwide, including startups and Fortune 500 companies of all kinds. It is a paid tool, but it offers a 30-day free trial so that you can try it out before choosing whether or not to purchase a subscription. The company will introduce a beta content-generating tool called Content Outline Builder in June 2022. The program will generate ideas for articles and blog posts.
Features
Position Tracking
On-Page SEO Checker
SEO Content Template
Organic Traffic Insights
Site Audit
Keyword Magic Tool
Keyword Gap Analysis
Keyword Overview
Keyword Alert
Keyword Tagging
Domain Overview
Traffic Analytics
Link Building
Project Dashboard
You can also read: Guide for Best SEO Practices in 2023
KWFinder
Founder
Pricing System
Peter Hrbacik
Basic Plan: $49 per month
Premium Plan: $69 per month
Agency Plan: $129 per month
Free trial

KWFinder is a basic but useful keyword research tool offered by Mangools. It helps you find the best keywords for your website and tells you what your competitors are ranking for. It also shows you how often your keywords are searched and how hard it is to rank for them. This information can improve your SEO strategy. If you need an SEO tool that can assist you in finding the most suitable keywords, provide data-driven recommendations and reveal your competitor's strategies then KWFinder is an excellent choice. It's a popular alternative to other market solutions like Moz and Long Tail Pro because of its focus on simplicity and ability to assist in locating and assessing long tail keywords that are easy to rank for. It consolidates all the essential information required for keyword analysis in one convenient location and also assists in the identification of long-tail keywords, which are easier to rank for. Additionally, it also provides supplementary SEO tools, including a complimentary browser extension.
Features
Keyword Research
Keyword Difficulty
Search Volume
Trend Analysis
Keyword Filtering
SERPChecker (Google competitor analyzer)
SERPWatcher
LinkMiner (backlink analyzer)
SiteProfiler (website analyzer)
Mangools API
Custom data exports
Browser extension
SERP simulator
SERP volatility checker
Moz Pro
Founder
Pricing System
Rand Fishkin and Gillian Muessig
Standard: $99 per month
Medium: $179 per month
Large: $299 per month
Premium: $599 per month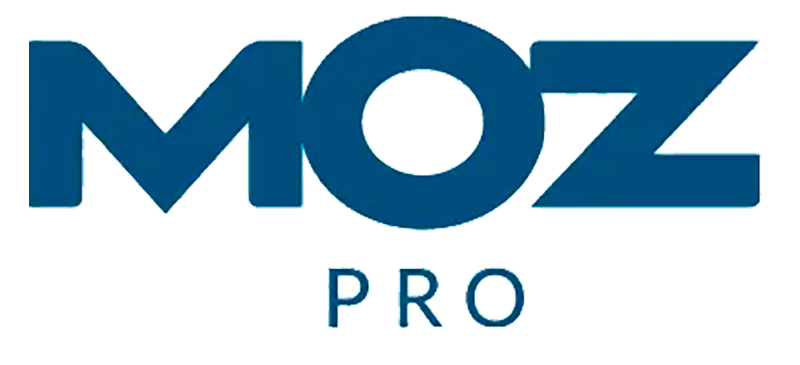 Moz Pro is well-known as one of the top paid SEO tools. It combines various features in a single suite, which is especially valuable for big businesses. It covers everything from crawling to keyword research and is great at tracking your campaign progress. Whether you are focusing on local or national SEO, Moz Pro offers valuable insights into your visibility. Its reports guide you in making genuine improvements, finding link opportunities, and assessing the quality of your content. It is a popular choice for SEO professionals and serious webmasters who want to stay on top of their SEO game. Moz's Keyword Explorer cleanly connects keyword research metrics and simplifies complex analysis, allowing you to spend less time in spreadsheets and more time producing qualified website traffic. It's a paid tool with a free trial for testing before subscription
Features
Site Auditing
Keyword Research
Rank Tracking
Competitive Analysis
Link Building / Backlink analysis
On-page optimization
Keyword Difficulty
MozBar
SpyFu
Founder
Pricing System
Michael Roberts
Basic: $33 per month
Professional: $39 per month
Team: $99 per month
Business: $299 per month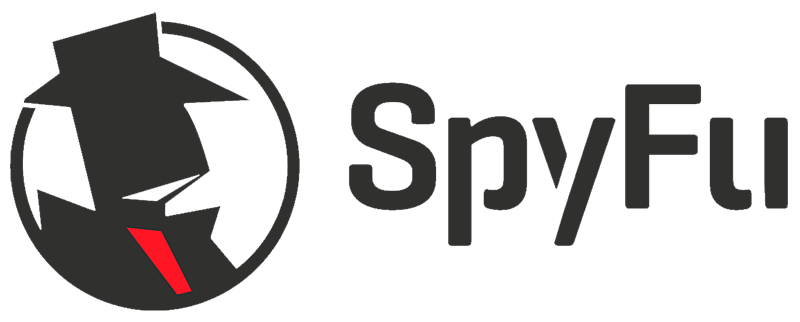 SpyFu is an SEO tool that helps users to research and track their competitors' SEO strategies. It is a well-known SEO and PPC tool that collects data through web scraping technologies. Digital marketers mostly utilize it to increase their online search performance through keyword research and competition intelligence. It's a very flexible tool with various applications, including competitor analysis and keyword research. SpyFu offers a free 30-day trial, so you can try out the platform before you commit to a paid subscription. Its main purpose is to identify lucrative search phrases used by your competitors in both paid and organic search marketing.
Features
Competitor Analysis
Identify top competitors
Compare competitor keyword rankings
Analyze competitor ad campaigns
Keyword research
Keyword Suggestions
Keyword difficulty analysis
Historical keyword performance data
SEO analysis
Analyze competitor backlinks
Discover top-ranking pages
Track keyword rankings over time
PPC research
View competitor ad history
See ad spend and budget estimates
Monitor ad copy variations
Finding backlinks
Explore a website backlink profile
Discover referring domains and pages
Analyze anchor text and more
Reporting and tracking
Create custom reports
Export data for further analysis
Tracks the data for final results
Final Words
Tracking and administering your site would be practically impossible without these tools. If you want to succeed with your website or campaign, you must improve your SEO approach. Using SEO tools and software is one of the most dependable ways to remain on top of your website and ensure your approach is working properly. To choose the best SEO tool for your company, it is best to first evaluate your needs. Many excellent SEO tools are available to assist your website rank higher. These are only a few of the top alternatives. Choose the best tools for your demands and budget and you'll be well on your way to increasing the rating of your website.