The world is revolutionizing exponentially day by day, and so is the digital world expanding at a breathtaking speed. Social media members are increasing. New strategies are building to display the demanding product instantly. One such tool is Zanroo-Social Listener. Zanroo recognizes the recent trending topics on all the websites and social platforms and gains real-time insights and analyses the market research. Zanroo was launched in 2013, Zanroo is very popular in the Asia-Pacific region as over 300 global brands are using it effectively.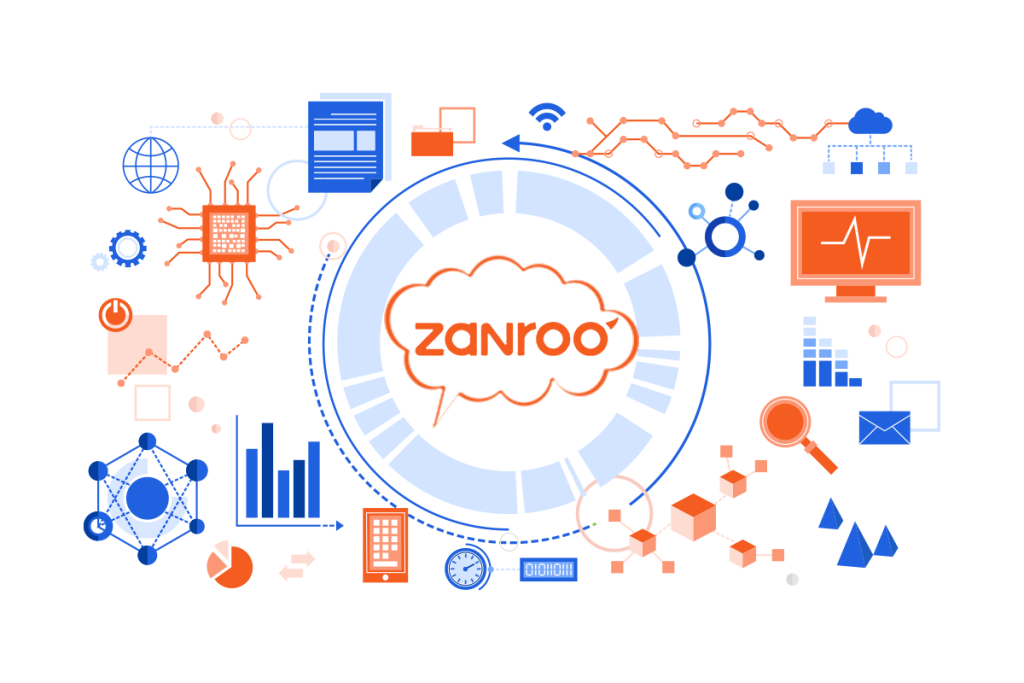 What Exactly is Zanroo?
You may encounter an ad for the product you were thinking about, Have you ever wondered, how this happened? This is because of the tool 'Zanroo,' the listener. Zanroo is a Data Technology business that emphasizes using online, offline, and live data to deepen human interaction with the digital world. Humans and machines tend to generate vast amounts of data every year. Companies require some technological resources to control and benefit from them. Zanroo can assist in handling large data sets, crafting information, management solutions, and incorporating data from a variety of sources, including online (websites, landing pages, mobile apps) and offline (printed media, surveys, interviews), to uncover business insights and comprehend human and machine behavior.
Digital Marketing Tool
Thailand-born marketing technology (MarTech) firm Zanroo has introduced its valued platform and a social listening tool to Pakistan in collaboration with top Pakistani digital agency Bramerz. Zanroo is utilized globally by a variety of companies in the financial services, automobile, telecommunications, e-commerce, aerospace, and consumer product sectors. Zanroo is the number one listening platform in Thailand and it is growing in the Asia region also, countries Indonesia, Japan, Singapore, and Malaysia are already using it effectively. It has helped many brands i.e. Thai Air, and L'Oreal, to reach their goals of expanding their product locally.
It provides comprehensive research and social data of businesses that can be monitored to help in detecting real-time digital happenings. According to Zanroo, their instruments will provide an in-depth analysis of how clients see a certain product and/or business, as well as how they think of its competitor's brand. With the inclusion of a multilingual customized word processor, marketers would be able to listen to chats in which individuals use several languages, as is prevalent in Pakistan. Furthermore, the technology will provide an understanding of what people are discussing about any emerging issue or incident, allowing for real-time emergency response.
Sevices offered by Zanroo
The key Services provided by the Zanroo Platform include;
Zanroo infers all the languages, including non-roman languages like pattern recognition. For understanding the local language, it has Auto Sentiment.
Zanroo relies on data directly from local sources, it does not acquire it on data aggregator apps. It takes data by reaching top-used native channels like YouTube, etc.
The best thing about Zanroo is that it understands, interprets and analyze the native language and provides the data about this.
You may also read: Importance of Digital Marketing in Real Estate in Pakistan
Zanroo Marketing Tools
Zanroo ecosystem provides marketing tools such as;
Components of Zanroo marketing tools include Zanroo Social Listening, influencer, search, and Master Dashboard. For every marketing stack, Arun is Zanroo' connecting link. The Application Programming Interface (API) provides allows it to connect all the social data on its marketing suite.
It can robotically direct queries about features, sales, and qualities to the relevant departments. It provides a joined customer care solution that assimilates a ticketing system, knowledge management platform, and real-time SLA tracking. This is a Social Customer Relationship Management platform.
It includes Zanroo Live which provides real-time insights of the given brand. For commercial and advertising purposes it can provide fully automated and AI-generated products. Using the machine learning ability, it checks the human local language also.
Revolutionized Digital World
The digital world has made its entrance into 'Big Data.' Companies are trying to build innovative strategies accordingly so that they know what is the public demand and what would be the upcoming trend in the market. They make that product and keep themselves up in the business world. Social listening is one of these strategies that companies are applying to stay in touch with the modern movement. Statistically, there are
 237.8 million monetizable active Twitter users
1.9 billion Facebook daily active users
500 million Instagram users(DAU)
Overall 4.80 billion people use social media
At the start of 2023, there were about 71.70 million Pakistani using social media. Expression of opinion has become easier due to social media services. Everyone can share his thoughts and opinions about the brand and its product. This feature helps business owners to gain deep insights into the consumers' preferences. Social listening is one such tool that helps to grow the business by interpreting the customers' demands and providing statistical analysis.
Bottom Line
There are several other tools available in the market for social listening like Mention, Sprout Social, Brandwatch, Hootsuite, etc. But mostly they lack some features. Zanroo has an advantage over others and it provides all the key information required to boost a brand' listening ability. Zanroo is expected to boost the digital space of Pakistan exponentially as the population of Pakistan is continuously growing and shifting toward the digital world. Zanroo is also aimed to protect the national security in Pakistan.