It is not unfair to state that digital technology has entered every sector of life. Pakistan has begun a unique journey by launching its first Smart Grocery Cart. According to different articles published on Aug 3, 2023, CalCart Technologies has launched the first AI-Based Smart Digital Shopping Cart for supermarkets and hypermarkets in Pakistan.
The innovative AI-powered product seeks to combine the convenience of online shopping with the traditional in-store experience. The recent partnership with MAF Carrefour, a large worldwide grocery chain, is an important milestone that demonstrates the potential impact of digitizing traditional brick-and-mortar retail. It is a step forward for the retail sector toward a smarter and more personalized future, demonstrating the enormous potential of digital technology to transform the way we purchase.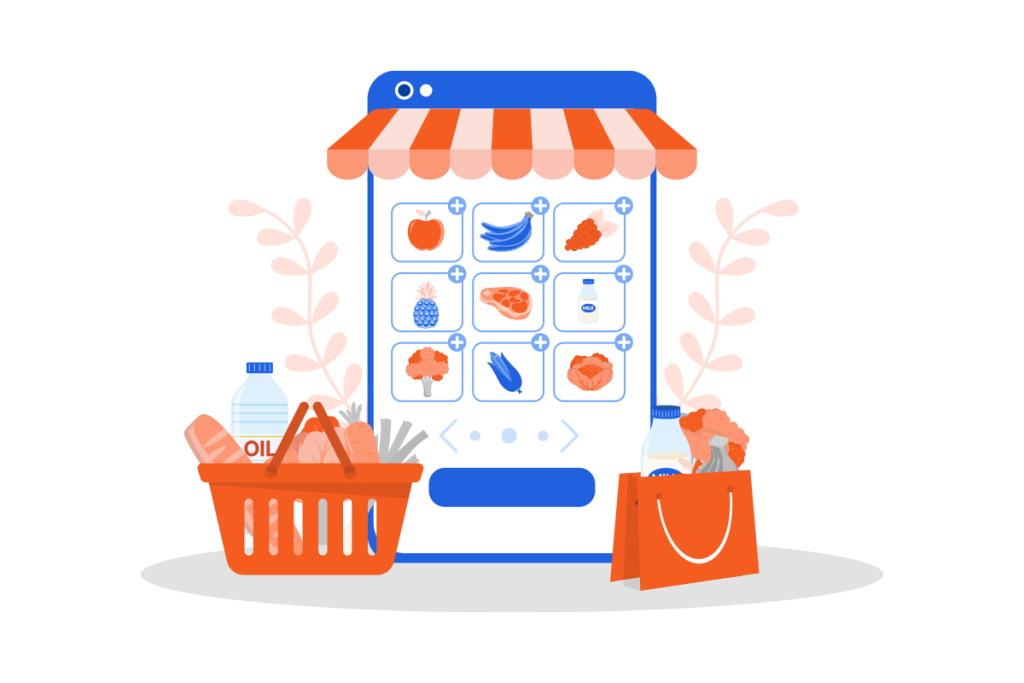 AI-powered Advancement for Personalized Shopping
One of the CalCart Smart Grocery Cart's distinguishing characteristics is its capacity to offer customized incentives depending on customer preferences. The cart tailors exclusive bargains and discounts depending on the shopper's purchase history and preferences using powerful AI algorithms. This method makes shopping more enjoyable by ensuring that customers get access to offers that are relevant to their interests and needs.
Features
CalCart allows customers to effortlessly scan goods in their cart for billing and see real-time prices.
The Smart Cart also contains an in-store navigation system, which allows customers to find their way around the store.
A unique feature is the specific aisle-based promotions, in which CalCart tailors exclusive bargains based on individual interests, making shopping easier and more enjoyable.
Customers now have access to digital catalogs, which makes it easier to search for desired products and explore new items.
CalCart is for Pakistani audience
CalCart is an excellent choice for Pakistani shoppers looking for a convenient, personalized, and satisfying grocery shopping experience. The cart is currently accessible in select MAF Carrefour locations around Pakistan, with plans to extend to more shops in the coming months.
A smart shopping cart tracks your location in the store using sensors and cameras. It then guides you to the products you're looking for by using a digital map of the store. This can be displayed on the cart's touchscreen display, making it simple to navigate and find what you're looking for.
You can also read: How Pakistani Users can Make Money on Instagram
Most Popular Smart Grocery Carts
Some of the most popular smart grocery and shopping carts are as follows:
Amazon Dash Cart
Amazon has increased the development of technologies to limit human touch and eliminate possible COVID-19 exposure. This cart tracks the things you place in it using cameras and sensors, and it automatically calculates your final bill. You can also add products to your Amazon shopping cart using the Dash Cart.
Walmart GoCart
This cart tracks the products you place in it using a combination of cameras, sensors, and artificial intelligence. You can also use GoCart to pay for groceries instead of standing in line at the checkout location.
Caper
This cart tracks the stuff you place in it using a combination of cameras, sensors, and artificial intelligence. You can also pay for your groceries with the Caper cart via a smartphone app.
Veeve
This cart uses a combination of cameras, sensors, and computer vision to track the items you put in the cart. The Veeve cart can also be used to get customized recommendations and in-store navigation.
Future of Smart Grocery Cart
The Global Smart Grocery and Shopping Cart Market was estimated at USD 1.39 billion in 2022, USD 1.76 billion in 2023, and is expected to expand at a Compound Annual Growth Rate (CAGR) of 27.48% to reach USD 9.74 billion by 2030. In-store behavior research focuses primarily on shoppers with carts. In a survey covering 15 locations and 3540 shoppers, discovered that just 20% of shoppers use shopping carts, while 28% use baskets and 51% use no carrying equipment. Smart carts range in price from $5000 to $10,000, which is 50-100 times the cost of a standard metal cart.
Advantages of CalCart
Here are some benefits of CalCart, which is mentioned below:
Convenience
This Technology eliminates the need to wait in line at the checkout counter. Simply scan your items as you put them in the cart, and the total bill will be calculated automatically.
Personalization
It can provide personalized recommendations based on your past purchases. This means you're more likely to find the items you need and want, and you're less likely to overspend.
Rewards
It gives you reward schemes that might help you save money on groceries. Every purchase gives you points, which you can then redeem for discounts, free stuff, and other prizes.
Easy navigation
CalCart's in-store navigation system helps you find your way around the store, even if it's large or crowded. This is especially helpful for busy supermarkets and hypermarkets.
Environmentally friendly
It eliminates the need for paper receipts, which can help to reduce waste.
Here are some additional benefits that may be relevant to Pakistani audiences
CalCart is a great way to save time and money on your grocery shopping.
It is perfect for busy families and individuals who don't have a lot of time to spend shopping.
It is also a great option for many people who want to avoid crowds and long lines at the checkout counter.
The cart is available in both English and Urdu, making it easy to use for Pakistani people who are not well-educated. Everyone can understand and use it.
It is a safe and secure way to shop for groceries. Your payment information is protected, and your personal data is not stored on the cart.
Disadvantages of CalCart
Here are some benefits of CalCart, which is mentioned below:
Technical issues
It is a complex piece of technology, so there is always the possibility of technical issues.
Cost
It is a relatively new technology, so it is still more expensive than traditional grocery carts.
Limited Availability
CalCart is currently only available at select stores in Pakistan.
Concerns about personal privacy
Some people may be concerned about the privacy implications of using a smart grocery cart. It collects data about your shopping habits, and this data could be used for marketing purposes.
Bottom Line
Pakistan's entrance into Smart Grocery Shopping with its first Smart Grocery Cart is an exciting victory with the potential to transform the retail business. Consumers should expect a future in which shopping is not only more efficient, but more customized, ecologically sensitive, and seamlessly interconnected into their daily lives as technology advances. CalCart is an excellent alternative if you want a convenient, personalized, and rewarding method to purchase for groceries. Visit your local MAF Carrefour to learn more about CalCart and how it can help you save time and money.