Pakistan has been making significant efforts to digitalize its payment approaches. The country has been striding to modernize its financial structure and enhance digital transactions. Fintech has transformed the payments ecosystem forever. Pakistan is breaking down the scale of digital payment and providing innovative modes of transactions in South Asia.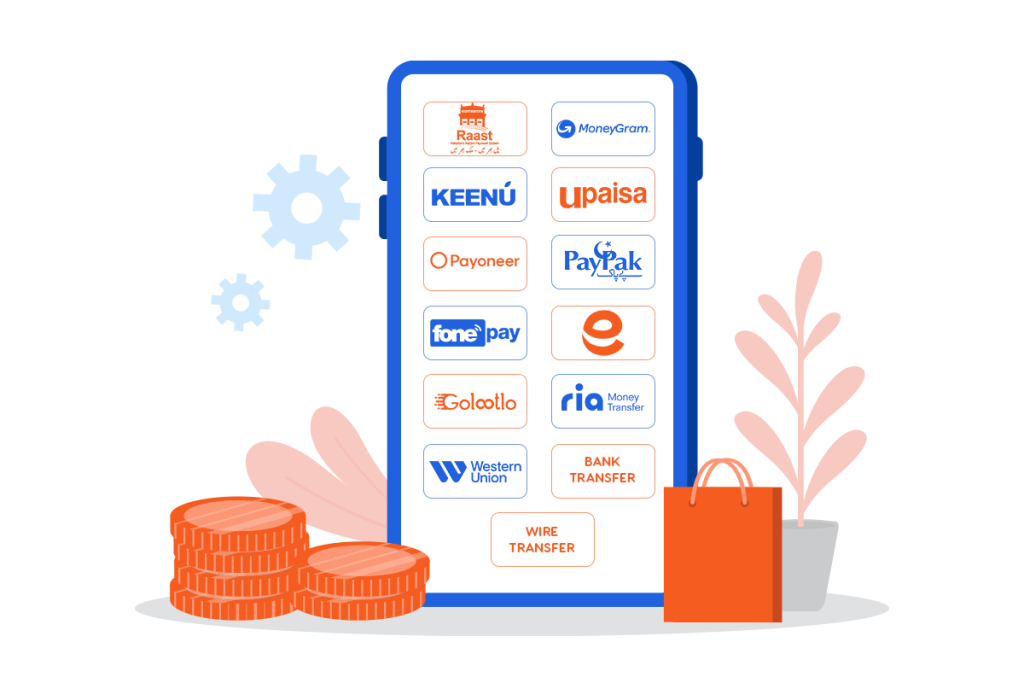 Ground-Breaking Digital Payment Modes
While the country is revolutionizing in other sectors, Pakistan has also modernized its payment channel effectively. it has updated the traditional way from providing Over-the-counter cash deposits to transferring funds online.
Pakistan's success in digital payments is an encouraging sign for the country since it may boost financial access, stimulate economic growth, and generate jobs. No matter where they live or what kind of income they have, using digital payments can make it simpler for people to access financial services. They can also help to cut the cost of running a business and make it easier for companies to reach new clients.
There are many digital channels of payment existing in Pakistan;
Raast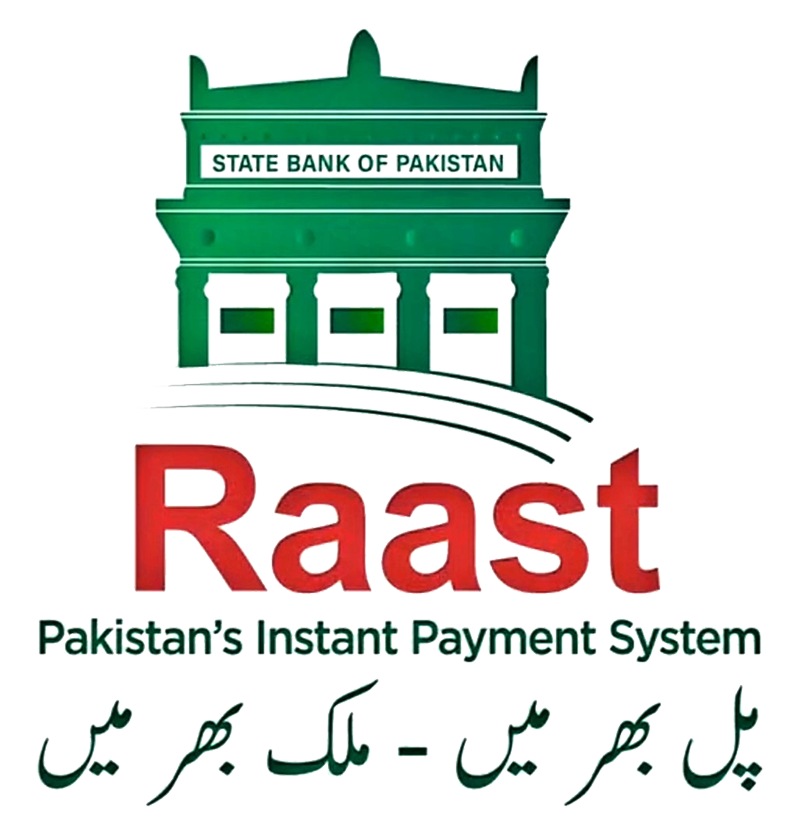 The first instant payment system in Pakistan, known as "RAAST," which enables end-to-end digital transactions between people, companies, and governmental entities. it was launched in 2021 and developed by the State Bank of Pakistan. Now that this service is available, those who have bank accounts can send money to others quickly and conveniently. A quick, safe, and easy way to transfer money across bank accounts is using RAAST.
Easypaisa
In Pakistan, Telenor and Tameer Microfinance Bank introduced the first digital payment system, called Easypaisa, in 2009. a smartphone application that enables money transfers. You may charge your cell phones, purchase data bundles, handle online shopping, and pay utility bills using the EasyPaisa app. Over 7.4 million people utilize the application.
You may also read: Top 6 Best Pakistan Agencies for Google Ads and PPC
UPASIA

Telecommunication company Ufone introduced Upaisa in 2013. It is a wallet-based payment system that enables users to conduct online transactions, settle debts for services, and top up their mobile phones. Debit cards and all other financial tools that are accessible via a bank are also provided by the company.
GoLootLO

The National Bank of Pakistan introduced GoLootLo, a debit card-based payment method. It is a digital wallet that needs to be recharged in order to function. Customers may only use this system for merchants who areare authorized and are providing a discount.
MoneyGram

Moneygram is  American cash transfer service that functions in Pakistan. Payments sent from abroad are particularly received with the money gram method. for the recipient to receive their the cash, an encryption code must be generated at the moment of the transaction.
PayPak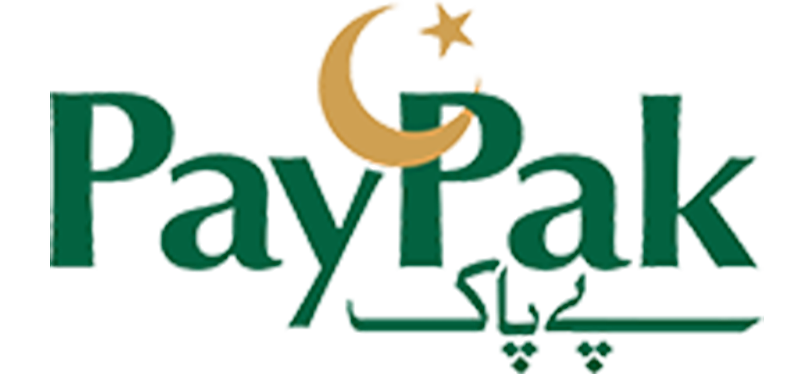 PayPak was launched in 2016 by 1Link and registered with the State Bank of Pakistan to supply financial services and reduce inter-change expenses for global payment methods. Twenty banks are now using this payment mechanism for business.
Payoneer

Payoneer is a platform for online payments that are primarily utilized by freelancers and online entrepreneurs in Pakistan. Users of Payoneer may transfer money into their bank accounts and withdraw cash from ATMs using their debit cards. There are currently 4 million users of Payoneer. The organization charges a very small transaction fee.
Western Union

Money can be sent and received using the American multinational company Western Union. Globally, this type of money transfer is commonly used. You only need to provide the receiver's ID number and address. You have to pay a little fee to transfer money. Additionally, the user can swap money using Western Union. In 200 countries, it is the biggest and most popular corporation offering online transactional services.
Keenu Wallet

Keenu Wallet is a digital wallet that functions as an electronic card. The service, which is owned by Wemsol Private Limited, enables users to exchange money using electronic equipment. You must create a profile and connect your account to it to sign up. The latest security features are built into their transaction process to provide a secure and profitable money stream.
Ria Money Transfer

Ria Money Transfer has emerged as one of the leading money transfer businesses globally. From one area to another, it offers online money transactions. The business also has branches outside of Pakistan in different countries.  You can send money both inside and outside of Pakistan.
FonePay

FonePay, powered by Mastercard, was Pakistan's first and largest digital payment system, providing companies with efficient and user-friendly items and lifestyle services. FonePay offers many salient features to its user. One of the attractive characteristics is that you can use multiple accounts for money transfers.
Factors Affecting Payments
Since the pandemic, Pakistan's eCommerce market has grown significantly, showing an important effect on businesses and the market as more and more customers choose the convenience of home. Any company or buyer in the modern digital world is up-to-date about online payment options, particularly those that are used safely and efficiently in Pakistan. Payment processors have a major effect on the health and growth of the eCommerce industry, even though the conventional COD approach is still useful. The global economy is experiencing significant growth in the digital space.
Pakistan is pioneering digital payments in South Asia, with several factors contributing to its rapid growth in this area.
High mobile and internet penetration:
Over 80% of Pakistanis now use a smartphone, and there are more than 60 million active internet users. This creates an extensive and increasing user base for digital payment systems.
Consumer demand
Pakistani consumers are becoming increasingly accustomed to using technology to make payments, which is boosting the demand for digital payments as they are facing alot of difficulties in this regard.
Government support
The Pakistani government has supported the growth of digital payments and has taken several steps to encourage their adoption. These include the passage of legal changes to make it simpler for companies to offer digital payment services, the inauguration of the Raast instant payment system, and the development of a national transactions switch.
Private sector investment
In Pakistan, the business sector has also made considerable investments in electronic payments. In the whole country, there are several reputable digital payment service providers, including EasyPaisa, JazzCash, and UBL Omni. These companies offer a selection of digital payment options, such as mobile banking and online transactions.
Bottom Line
The revolution of the information and technology industry in Pakistan is changing the growth landscape of the country. While Digitalization is impacting other sectors of society, it has provided us an easy option for money transfer. Pakistan is now one of the leading countries in South Asia for digital payments. In 2022, the value of digital payments in Pakistan has reached over US $11 billion, and this is expected to grow to over $19 billion by 2027.