When you think about running a successful online business, you recognize that there are numerous factors to consider. Among them, the choice of a hosting plan stands out as one of the most crucial decisions. You've likely come across WordPress, the leading content management system (CMS) that powers over 38 million live websites. This might raise questions like, "What exactly is WordPress hosting?" and "Could it be the right fit for your website?" In this discussion, we will shed light on what WordPress hosting entails, its advantages, and whether it's a superior option compared to a standard web hosting plan.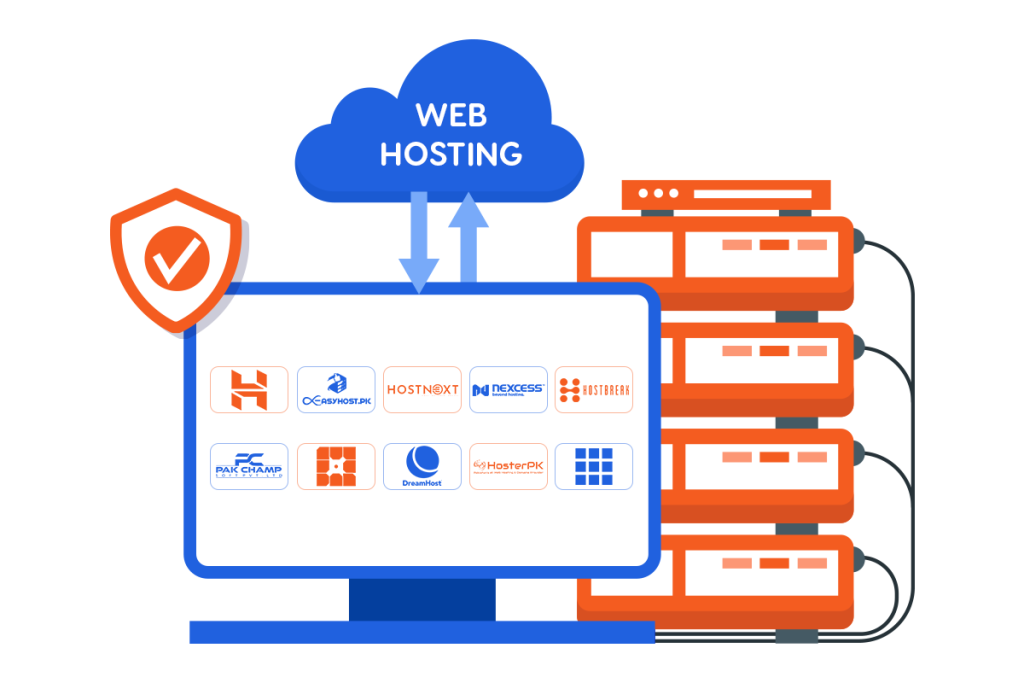 What is WordPress?
WordPress is a freely available open-source framework that relies on a MySQL database and is built using PHP. Numerous individuals and businesses have utilized this software to create their own websites and blogs at no cost. WordPress is essentially a piece of software compatible with any Linux hosting server that accommodates PHP and MySQL.
What Is WordPress Hosting?
WordPress hosting is specialized hosting designed for WordPress websites. It's a subset of web hosting customized for WordPress-based sites. WordPress hosting packages differ by provider but commonly offer features such as easy WordPress installation, automatic updates, and customizable WordPress themes.
Some of the benefits of using WordPress Hosting may include:
Enhanced Security
Improved Performance
Easy / Quick Set-up
10 Best Web Hosting in Pakistan in 2023.
The names of top 10 best hosting providers in Pakistan are given below.
Hostinger
DreamHost
WP Engine
Bluehost
Nexcess
PakChamp
HosterPK
Hostbreak
HostNext
EasyHost
Top 3 WordPress Hosting Providers in Pakistan
Hostinger
Hostinger is an excellent choice for affordable web hosting in Pakistan, suitable for both experienced users and newcomers, including WordPress developers. With pricing plans starting at just $2, Hostinger offers impressive worldwide speed, averaging 169 milliseconds, and even faster speeds for users in Pakistan thanks to its Singapore data center. Additionally, Hostinger provides a 99.9% uptime guarantee and speed-enhancing features, making it a well-rounded hosting option.
Pros
Speedy loading and quick response times in Pakistan.
Reliable 99.9% uptime guarantee.
User-friendly custom hPanel for easy navigation.
Complimentary domain and SSL certificate.
Attractive introductory price with discounts.
Cons
Backups occur weekly, not daily.
SiteGround
SiteGround is another reliable host for people and organizations in Pakistan, offering introductory pricing discounts of up to 80%. The low-cost hosting service provides outstanding efficiency and customer support, as well as proprietary features from which you can benefit.
SiteGround has a worldwide average speed of 130 milliseconds. Users in Pakistan benefit from faster loading and response times because servers are also located in Singapore. SiteGround uses SSDs on all servers and is hosted on Google Cloud, giving you four times the speed of competitor web hosting services in Pakistan.
Pros
Swift server response times when using Google Cloud hosting.
Reliable uptime backed by a 99.9% guarantee.
Complimentary daily backups for shared and cloud hosting.
24/7 phone customer support for assistance.
Free WP migration and installation services.
Cons
Limited availability of unlimited resources.
Higher renewal prices to consider.
You may also read: How to get more reviews on Trustpilot?
BlueHost
Bluehost is among the oldest and most affordable web hosting services in Pakistan. It's highly regarded, even recommended by WordPress, known for its dependable uptime, top-notch customer support, and great value.
Bluehost maintains three data centers in Asia, including one in India and two in China. These data centers ensure users in Pakistan experience remarkably fast loading and response times. Globally, Bluehost boasts an average speed of just 153 milliseconds, ensuring speedy performance. Bluehost is ideal for those who want to create their own website or blog in Pakistan.
Pros:
Very user-friendly with helpful website building tools.
Pro plans feature high-performance servers.
Offers a wide array of unlimited resources and free extras.
Quick and dependable customer service.
Includes CodeGuard Basic and SpamExperts.
Cons:
No uptime guarantee is offered.
Features of Top 3 WordPress Services Providers in Pakistan
| | | | |
| --- | --- | --- | --- |
| Feature | Hostinger | SiteGround | BlueHost |
| Price | $1.99 – $3.99 per month | $2.99 – $7.99 per month | $2.75 – $13.95 per month |
| Storage for Each Mailbox | 1 GB | 10 GB | 10 GB |
| Bandwidth | Unlimited | Unlimited | Unlimited |
| Promotions | 75 – 80% Discount | 80% Discount | 51-72% Discount |
| Best For | Overall | For WordPress Hosting | For Beginners |
| SSL certificate | Free | Free | Free |
| CDN | Yes | Yes | Yes |
| Daily backups | No | Yes | Yes |
| Uptime guarantee | 99.9% | 99.9% | 99.9% |
| Customer support | 24/7 live chat, email, phone | 24/7 live chat, email, phone | 24/7 live chat, email |
Choosing the Right WordPress Hosting Plan
Web hosting plays a vital role in a successful website. Picking the right WordPress hosting can boost your SEO and sales. You have options like Free, Shared, VPS, Dedicated, and managed WordPress hosting. This guide will assist you in selecting the ideal WordPress hosting for your site.
To select the best WordPress hosting in 2023, follow these simplified steps:
Identify your Website's Needs (website's size, traffic, and features).
Hosting Types
Performance
Resource Allocation
Security checks.
Customer Support (24/7 active)
User-Friendly Tools
Budget
Scalability
Contract Review (Read terms, refund policies, and renewal rates.)
Managed Hosting
Money-Back Guarantee
Final Words
The best WordPress hosting in Pakistan is not just about technology, it's about empowering your online presence and business potential. Choose wisely, and may your website reach new heights of success in 2023 and beyond.