Because of its vast reach and low cost, online marketing is an ideal way to promote your brand and become more famous among business owners. Businesses may now target clients worldwide, rather than simply their local market, thanks to the internet's global reach. This creates an endless number of new chances for businesses of all sizes to grow and extend their consumer base. If you own a business in Pakistan and want to market it online, you've come to the right place. Pakistan's online industry is growing day by day, with millions of individuals using the internet every single day. This provides a fantastic chance for Pakistani businesses to reach a larger audience and promote their products and services through digital advertising.
These helpful online business blooming tips may include: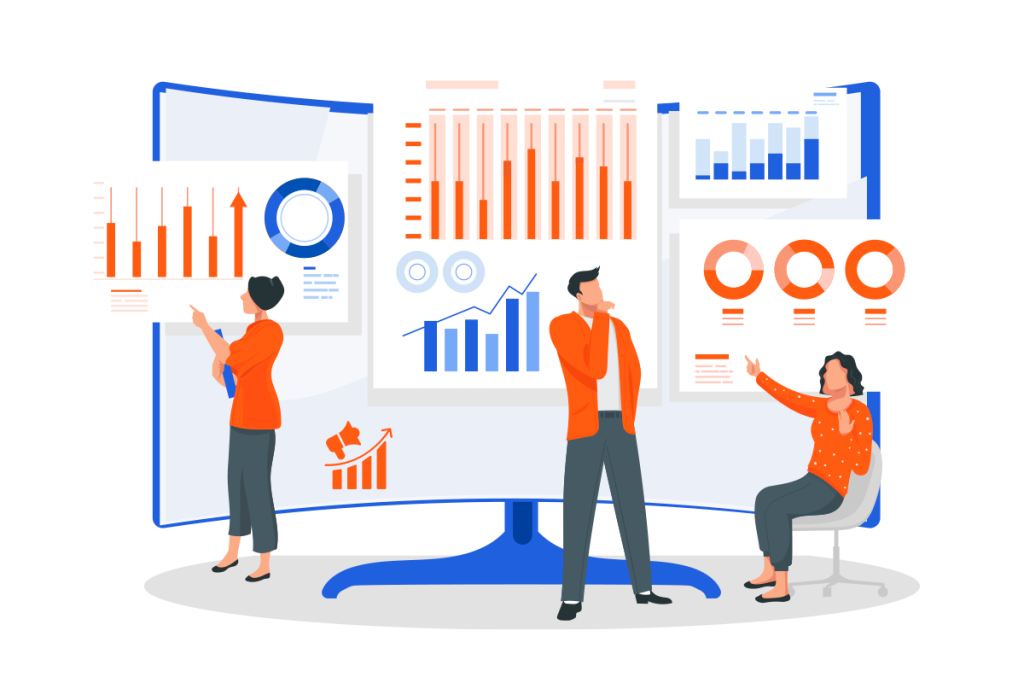 Select an Appropriate Business Platform
Pakistan is quickly expanding in the eCommerce sphere, with technological service providers and eCommerce marketplaces giving great opportunities for online enterprises to succeed. If you are having difficulty entering the Pakistani eCommerce market, you may have made a mistake in picking the correct eCommerce platform for your company. If you're on the right road, answering questions about how to expand a firm becomes easy. Creating an online store on sites like Daraz.pk, Facebook Marketplace, Instagram Shop, OLX, ShopHive, and HomeShopping can help your business get started.
They have control over your listings. You never know when your items may be delisted or unranked. As your items gain popularity among buyers, additional vendors will surface with similar listings in bad quality and low price. As a result, increasing competition may hinder your growth on such platforms. It is preferable to have your own identity by choosing reputable eCommerce development services to create a virtual area that corresponds to your business specialization, scale, and nature. Professionals select the best e-commerce platform for your needs, whether it's WooCommerce, Shopify, or Magento, then mold it to your specifications.
Establish a Solid Online Presence
Any effective digital advertising campaign is built on a solid online presence. It is critical to have a well-designed website that loads quickly and gives visitors all of the information they want about your products or services. Your company's website should be simple to use, mobile-friendly, and search engine optimized. You should also have a strong company presence on social media sites such as Facebook, Twitter, and Instagram, where you can communicate with your audience, publish updates, and establish relationships with your followers.
Make Use of Social Media Advertising
In Pakistan, using social media for advertising is a smart way to connect with the people you want to reach. You can advertise on platforms like Facebook and Instagram by creating sponsored posts, showing multiple images or videos, and running video ads. Social media ads allow you to reach your desired audience by considering factors like age, interests, and online behavior, ensuring that your ads are seen by the right individuals. You can also set a budget for your ads, which makes it easy to control your spending and figure out how effective your advertising investment is.
Collaborate with Influential People
Influencer marketing has grown in popularity in Pakistan in recent years. You may reach a larger audience and create trust with your target market by partnering with local influencers in your field. For example, if you are offering a product or service that appeals to young people, you may work with a local TikTok celebrity to bring your product or service in front of a larger audience. Check out this list of top TikTokers in Pakistan to uncover the finest influencers depending on their follower base. When selecting influencers to collaborate with, seek people who share your brand values and have a large following in your target market. You may collaborate with influencers in different ways, including:

Sponsored Posts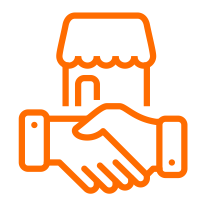 Social Media Takeovers

Product Reviews
Use Search Engine Optimization (SEO)
Search engine optimization (SEO) is like making your website more attractive to search engines like Google. You do this by using the right words on your web pages, creating really good content, and getting other websites to link to yours. When you do these things well, your website shows up higher in the search results. This means more people can find your website, and that can lead to more people becoming interested in what you offer and, hopefully, more money for your business.
If you want to see noticeable results from your SEO efforts, you must be patient because SEO can take months or even a year to work its magic. The expense of optimizing your website for search engines is not prohibitively expensive. All you need to be certain of is that you have a great SEO strategy. It is impossible to drive highly targeted visitors to your website without effective search engine optimization.
Use Email Marketing
Email marketing is a powerful digital marketing tool for staying in touch with consumers and promoting your products and services. To begin with email marketing, create a list of subscribers who have opted in to receive your emails. You may then use this list to deliver newsletters, promotional offers, and other relevant information to your subscribers. To make your emails more successful, personalize them and divide your list depending on your interests and actions. This will guarantee that your emails are interesting and relevant to your readers.
See More: 8 Ways to Engage Your Pakistani Social Media Audience
Support your Community
Pakistan's youth are willing to take on any tough activity, but they lack supervision. If you are producing a respectable living from your internet business, it is time to take the next step in your area. Start teaching the kids to join you and sell your items on commission as an affiliate if you sell clothes. They will help your business by studying and earning a living for their family, which is a good thing.
You are assisting the community, and it is rewarding you in terms of increased sales and public relations. It is an effective technique if you begin it intending to assist and strengthen the people around you. Are you still interested in learning how to expand your business online? Extend this concept to social groups on WhatsApp, LinkedIn, and Facebook, as well as online forums and discussion boards, to help our company grow across the country.
Provide Flash Sales or Discounts
Promotions and discounts are excellent strategies to get clients to buy. You may promote and give discounts via social media, email marketing, or your website. Make your specials and discounts appealing and simple, and use clear calls to action to encourage people to take advantage of them. We all like taking advantage of sales and discounts at our favorite retailers. It is the most effective company growth strategy since most customers wait for special events such as a clearance sale, Ramadan deal, or Eid gala to obtain discounts. You can increase sales and conversions in your shop by giving discounts when customers are most likely to buy. Like Daraz has a tradition of 11.11 and black Friday deals, which are highly valued by the buyers. You may create an equal opportunity or simply go with the flow for long-term business success.
Final Words
Online marketing is an incredible opportunity for firms in Pakistan to reach a larger audience. You may successfully promote your brand and build your client base by developing a strong online presence, employing social media advertising, implementing SEO, utilizing email marketing, partnering with influencers, giving specials and discounts, and utilizing video marketing. If you are unable to do the task alone, hiring a Pakistan-based digital marketing business may be the best solution.
Online marketing isn't the same for every business. Each company is different, so it needs its own special plan for marketing. This plan should think about what the company wants to achieve, who they want to reach, and how much money they have to spend. It's also very important to watch how well the plan is working and change it if needed to make sure the company gets the most out of the money they spend.